Healthy vacuum fried okra refers to the crispy okra made by cleaning raw materials, freezing, semi-finished products dipping, freezing feeding, vacuum frying, sorting and packaging. The technology can ensure the color, aroma, taste and shape of okra, and the puffing effect is good, crisp and delicious.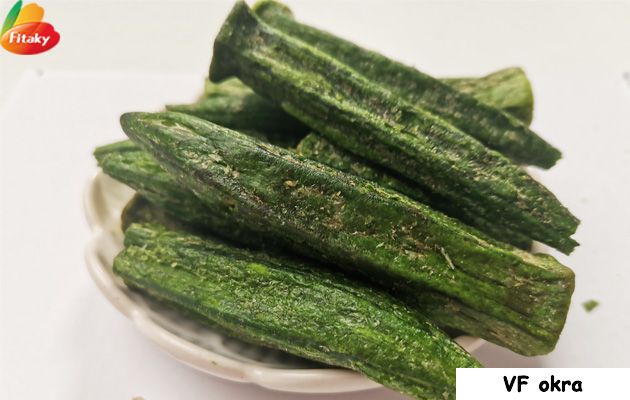 More information about the vacuum fried Okra crisps
1. Provide free samples & Support customization (Packaging & Products)
2. Certified Halal Kosher Orgnaic, etc.
3. Fast delivery & 100% factory price
4. Non-GMO, no food additives and preservatives
5. Support for bulk orders
6. Perfect after-sales services
As the professional vacuum fried vegetables manufacturer and supplier, we have more than 30 kinds of vacuum fried fruit and vegetables, such as vacuum fried shiitake mushrooms,vacuum fried oyster mushrooms, vacuum fried red dates,vacuum fried mixed vegetable crisps, etc.

Friends who are interested in vacuum-fried fruit and vegetable crisps are welcome to consult at any time.