Healthy vacuum fried okra refers to the crispy okra made by cleaning raw materials, freezing, semi-finished products dipping, freezing feeding, vacuum frying, sorting and packaging. The technology can ensure the color, aroma, taste and shape of okra, and the puffing effect is good, crisp and delicious.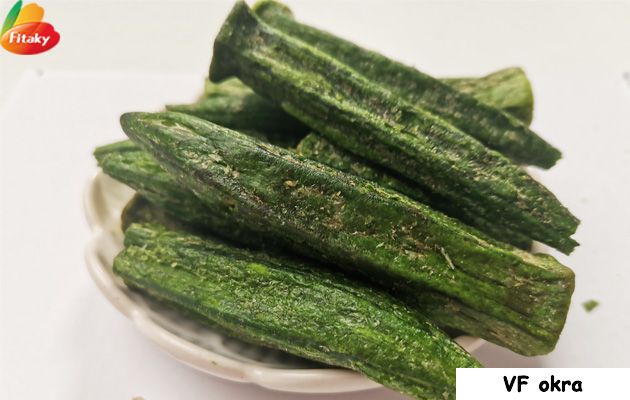 Benefits of the vacuum fried Okra crisps
1.Support customization (Packing & Logos)
2.Provide free samples
3.Fast delivery
4.100% factory price
5. Suitable for all ages
6. 20% less oil than fried products, less oil and healthier
7. shelf life: 24 months
Hot sale vacuum fried okra products samples picture display(provide free samples)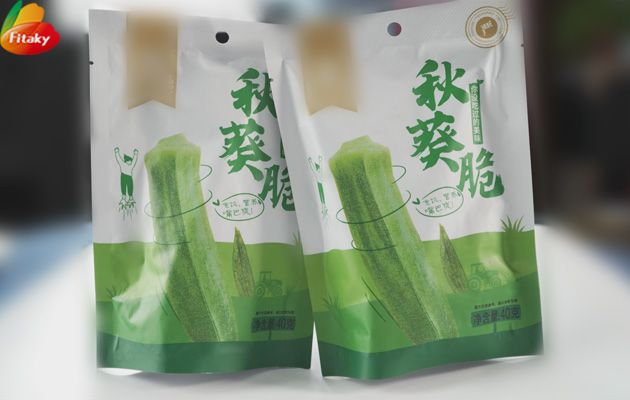 So far, our hot sale vacuum frying products have been exported to UK, Korea, Japan, Singapore and other countries, and have been well received.
As the professional vacuum fried mixed vegetables manufacturer and supplier, we have more than 30 kinds of vacuum fried fruit and vegetables, such as vacuum fried shiitake mushrooms,vacuum fried oyster mushrooms, vacuum fried red dates,vacuum fried mixed vegetable crisps, etc.

If you are interested in the vacuum fried okra, contact Polly freely.
Email: polly@machinehall.com
Whatsapp: +86 18538192032