Vacuum-fried carrot chips are fried at low temperature, so the nutrients and color of vacuum-fried carrot crisps will be better preserved. At the same time, the product contains less oil and is healthier.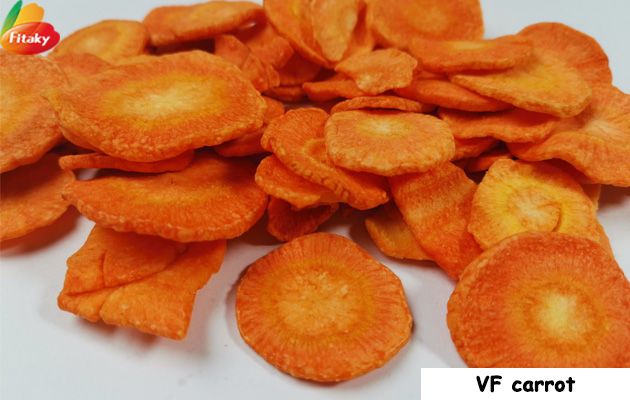 Healthy carrot crisps, as a daily snack, it is not only crispy and delicious, but also healthy and safe, so it is worth having.
More information about the vacuum fried carrot chips
1. Support customization & Provide free samples
2. Certified Halal, Kosher, Organic, etc.
3. Non-GMO & Vegan Friendly & No food additives and preservatives
4. 100% factory price & fast delivery
5. Support for bulk orders
6. Perfect after-sales sevices
As the professional vacuum fried food manufacturer and supplier, we have more than 100 kinds of vacuum fried products for sale, such as vacuum fried okra, vacuum fried potato chips ,etc.
welcome to consult at any time.
Packing of the vacuum fried carrot slices
Small package - stand bag, stand bag with zipper, pouches.
Small package Q'ty - 30g, 50g, 60g
Bulk Package - Big aluminium bag
Bulk package Q'ty - 1kg, 1.4kg,2kg, 2.5kg