Compared with ordinary fried shiitake mushrooms, the vacuum fried shiitake mushrooms are crispy, have lower oil content, and are healthier and safer.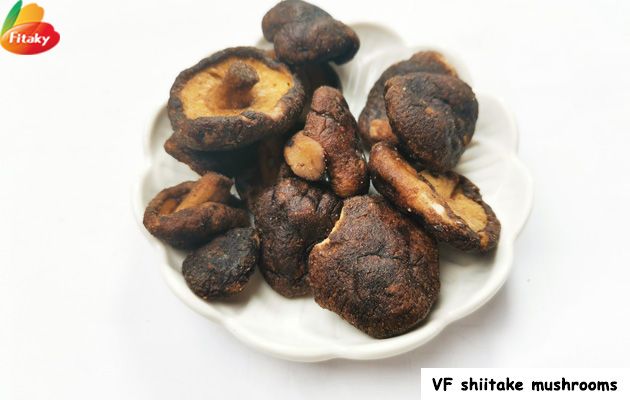 More about the shiitake msuhroom crisps
1. Free samples & support customization (packing, Logo and size)
2. Crispy taste, low breakage rate
3. The elderly and children can eat it, and it has a wide range of applications.
4. Fresh raw materials, non-GMO
5. Halal, Organic, Kosher certification, etc.
6. 20% less oil than fried products, less oil and healthier
So far, our popular vacuum fried products have been exported to UK, Korea, Japan, Singapore and other countries, and have been well received.
Except the hot sale vacuum fried shiitake mushrooms, we have more than 50 kinds of vacuum fried fruit and vegetables, such as vacuum fried okra, vacuum fried potato chips ,vacuum fried carrot chips,etc.
Interested friends are welcome to consult at any time.
Packing of the vacuum fried shiitake mushroom
500g/bag; 1kg/bag
10kg/carton or as customer's request
Load of the vacuum fried shiitake mushroom
If packing in 20kg/carton, one 20ft container can load 5 mts, one 40ft container can load 8 mts