Organic white pepper and black pepper are actually the same plant, but they are made in different ways.
Processing of black pepper: The fresh fruit is directly sun-dried.
White pepper is sun-dried from the peel and pulp of pepper seeds.
China is one of the main premium pepper producing areas, and the annual supply of pepper is also very large. Therefore, Fitaky pepper powder has been exported to Sri Lanka, Malaysia, Indonesia, Singapore and other countries.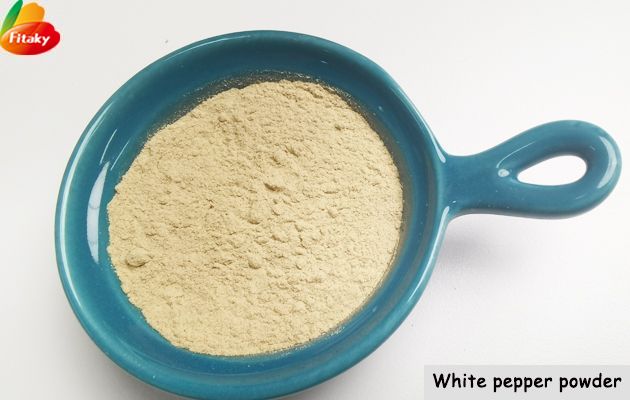 Advantages of the high quality white pepper powder
1. The smell of black pepper can increase appetite.
2. Pepper has a good relieving effect on stomach and abdomen cold pain, bowel sounds and diarrhea caused by stomach cold.
3. Pepper has antiseptic and bacteriostatic effect, which can solve fish and shrimp botulism.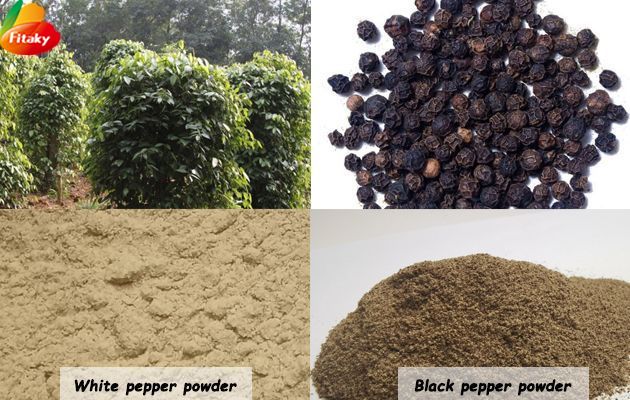 Our full range of services are as follows
1.Support customization
2.Provide free samples
3.Fast delivery
4.One-stop service
5.International export standards
Pepper powder samples picture display(provide free samples)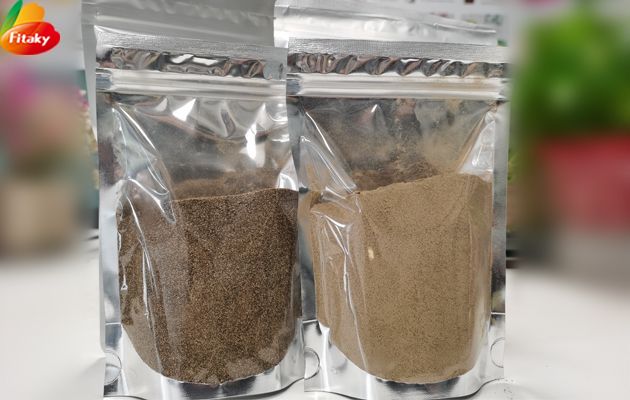 As a professional supplier of natural spices, we not only supply large quantities of white pepper powder, but also white pepper, black pepper powder, black pepper, etc. Customers in need are welcome to inquire at any time.
Email: polly@machinehall.com
Whatsapp: +86 18538192032
Packaging Details
Small customized package: 50 g, 100 g, 150 g, 200 g, 250 g, as per buyer's option.
Bulk packing: 25 kg/ bag, as per buyer's option.
Port:QINGDAO
If packing in 20kg/carton, one 20ft container can load 14 mts, one 40ft container can load 22 mts.