Introduction Of Fruit And Vegetable Powder
Fruit and vegetable powder is processed by more than 10 processes such as pretreatment, quick freezing, vacuum drying, ultraviolet sterilization, packaging and storage of fresh fruits and vegetables through freeze-drying technology and equipment with international advanced level.

Advantages of fruit and vegetable powder
Low moisture content, which can prolong the storage period and reduce the cost of storage, transportation and packaging; 2. The utilization rate of raw materials is high, and it does not require high raw materials, especially the size and shape of raw materials; 3. Processing Special attention should be paid to removing the rotten parts of fruits and vegetables (completely remove strong carcinogens such as aflatoxin and patulin). At the same time, the residual pesticides in fruits and vegetables are completely removed. After removing these side effects, the prepared fruit and vegetable powder broadens the application scope of the raw materials of fruit and vegetables, and has little nutritional loss. Studies have shown that fruit and vegetable powder can be applied to almost all fields of food processing, and can be used to improve the nutritional content of products, improve the color and flavor of products, etc.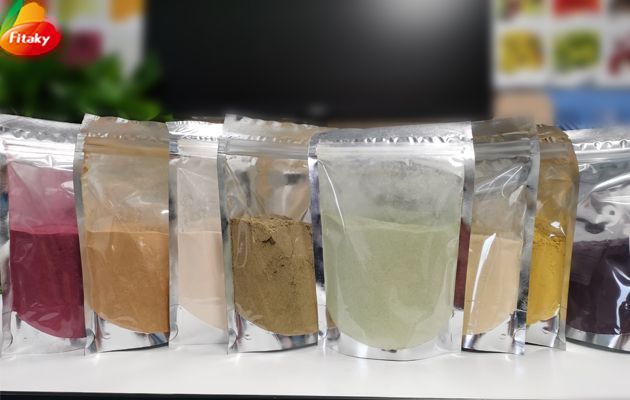 way of eating
It can be used for cooking porridge for seasoning, brewing fruit juice, fruit mask, making cakes and breads, moon cake fillings, nutritional supplements for children, liquid food for sick patients, making ice cream, jelly pudding, etc.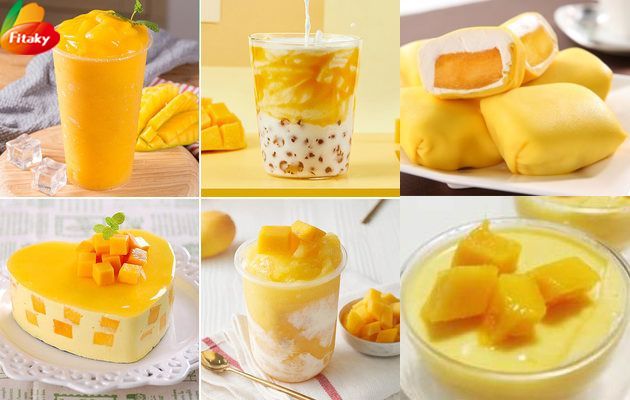 Use of fruit powder
make raw materials
The raw material for fruit wine and fruit juice Fruit powder can be made into fruit wine through fermentation, blending and filtration processes. Or it can be made into fruit juice drinks after being mixed with water and glue milled, sterilized and filtered by pressure.
As food additive
Cakes, biscuits, bread and many other foods can be added with a certain proportion of fruit powder in the production process, which can improve the nutritional structure of the products, and also make the products better in color, aroma and taste.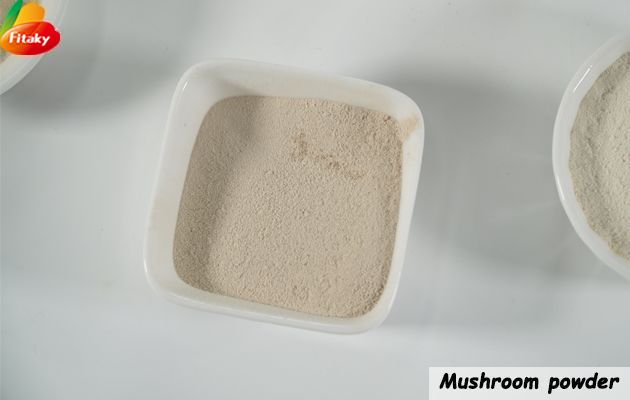 Fitaky, as the professional fruit and vegetable manufacturer and supplier, we have all kinds of fruit amd vegetable powder, such as dragon fruit powder, apple powder, banana powder, tomato powder,strawberry powder, purple yam powder, etc.
Our annual output of fruit and vegetable has reached 500 tons, with sufficient and stable supply, global supply.