Is Onion Powder Healthy?
Onion powder is a kind of seasoning made of fresh onions after dehydration, grinding and processing. It is also a health food. It is widely used in nutritional health products, functional food, infant food, middle-aged and elderly food, seasoning, Solid beverages, cakes, cold food, instant food and pharmaceutical raw materials, etc.
Onion powder can not only be used as a seasoning, but also has rich nutritional value. Eating it has many benefits to the human body.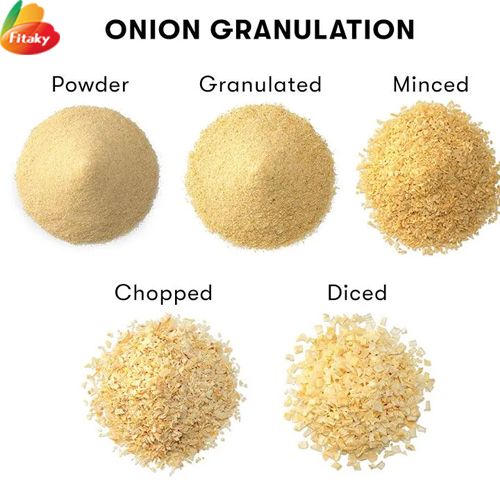 Onion powder is rich in essential vitamins such as vitamins B and C, minerals such as manganese, calcium, iron and potassium, as well as various antioxidants, which are important in the treatment of many diseases such as mouth ulcers, heart disease, headaches, high blood sugar and more.
Medical research shows that in addition to general nutrients, onion powder also contains bioactive substances such as bactericidal, diuretic, lipid-lowering, anti-cancer, etc. Allicin and various sulfur-containing compounds in onion powder can kill a variety of bacteria and fungi in a relatively short period of time; some biologically active ingredients in onion powder can promote the excretion of sodium and water in the body from the kidneys and have a diuretic effect; onion oil has a diuretic effect. It has the effect of lowering blood lipids; the high content of selenium in onions has anti-cancer effects, etc.
In recent years, medical clinical and research have proved that onion powder has a variety of high physiological and medicinal values.
Fitaky as a professional dehydrated onion products manufacturer and exporter, we have a large supply of fresh onion powder. If you have a demand for high quality onion powder, please feel free to contact us. Our onion powder is certified Halal, Organic, Kosher and more. Provide free samples and customized services.
Email: polly@machinehall.com
Whats app: +86 18538192032
Website: https://www.fitakyfood.com/product/onion-powder.html