What Are Dehydrated Onion Flakes Used For?
Dehydrated onion flakes are made from fresh onions, small in size, light in weight, easy to carry and use, and are favored by many customers.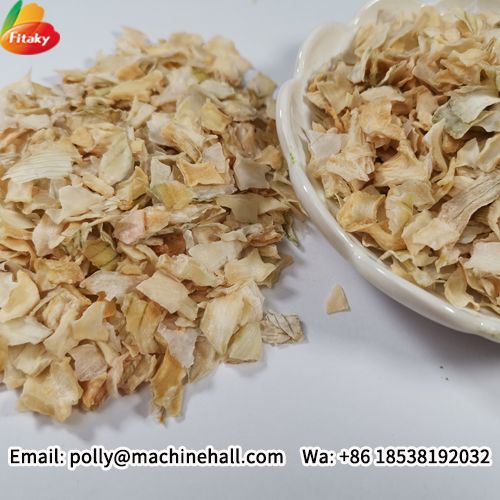 The processing technology of dehydrated onion flakes includes material selection, finishing, cutting, cleaning, color protection, water rejection, dehydration, finished product selection, moisture balance, packaging, etc. The raw materials for processing dehydrated onion flakes should be medium or large healthy bulbs. The onions are required to be old and mature, with a tight structure, a small neck, white or light yellow flesh, strong spicy taste, no green skin or less green skin, and a dry matter of not less than 14%.
Dehydrated onion flakes have more flavor than fresh onions and are perfect for adding sweet onion flavor to any dish. Dehydrated onion flakes can be used in dips, soups, stews, casseroles, egg dishes, hamburgers, salad dressings, etc. They are versatile and nutritious.
Fitaky, as a professional manufacturer of dehydrated vegetables, supplies large quantities of dehydrated onion flakes to the world. Not only can provide free samples, but also can customize packaging and logo.
Customers who are interested in dehydrated onion flakes are welcome to inquire at any time.
Email: polly@machinehall.com
Whats app: +86 18538192032
Website: https://www.fitakyfood.com/product/Fried-onion-flakes.html