The Differences Between The Red Chili Powder And The Red Chili Flakes
In daily life, chili products are usually liked by many people for their spicy taste. Not only is it brightly colored, but it is also appetizing and refreshing. The ones we usually see the most are the red chili powder, red chili flakes, and whole red peppers. So many people will ask, what is the difference between the red chili powder and the red chili flakes?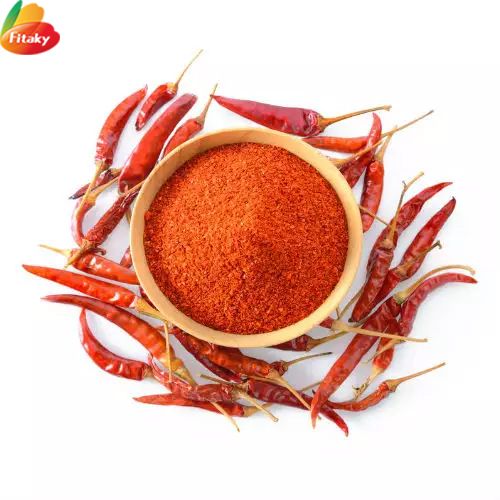 Let's take a look at it together.
First, both the red chili flakes and the red chili powder are ground from the whole dried red chili. But red chili powder is very finely ground like flour, but red chili flakes are ground relatively lightly, like crumbs. Secondly, the red chili powder is a red, oily and uniform powder. It is a mixture of red pepper, pepper seeds and some pepper sticks. It has the inherent spicy flavor of pepper, which is pungent and sneezing. Compared to the red chili flakes, the red chili powder is cheaper because red chili flakes are seed-free, and red chili powder is usually not deseeded because the seeds are not easily crushed.
At this point, everyone must have understood the difference between chili powder and the red chili flakes. If you are interested in the red chili powder or the red chili flakes. Feel free to contact us or click the link directly to learn more about chili products.
Red chili flakes: https://www.fitakyfood.com/product/red-pepper-flakes.html
Red chili powder: https://www.fitakyfood.com/product/red-chilli-powder.html
Email: polly@machinehall.com
Whats app: +86 18538192032