Trend of Dry Garlic Powder Price
Pure garlic powder is a very common ingredient in daily life, not only has edible value, but also has a wide range of medicinal value.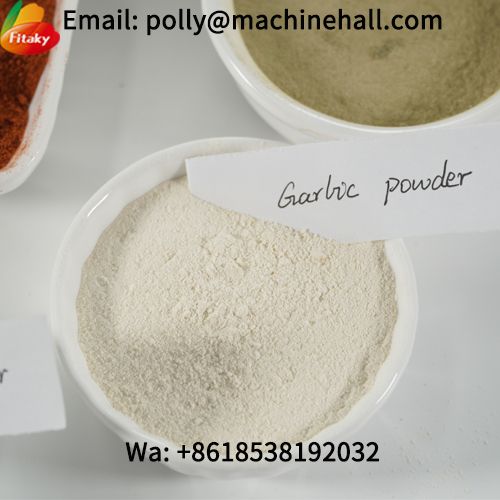 With the increasing use of dry garlic powder, people are paying more and more attention to the dry garlic powder price.
Since August 2022, the output of fresh garlic in China has reached a new high, and the dry garlic powder price has remained relatively stable.
Compared with fresh garlic, dry garlic powder is more convenient to store and use, and is mainly used for food processing and distribution.
Fitaky is a professional dehydrated garlic product manufacturer and supplier in China, if you are interested in our dry garlic powder, and want to know the dry garlic powder price, please feel free to contact Polly.
Email: polly@machinehall.com
Whats app: +86 18538192032
Website: https://www.fitakyfood.com/product/garlic-powder.html