What is strawberry powder used for?
In daily life, we often see various flavors of beverages, cakes, milk tea, etc., such as strawberry-flavored milk tea, strawberry-flavored cake, strawberry-flavored beverage, and strawberry-flavored ice cream. So how did they get strawberry flavored?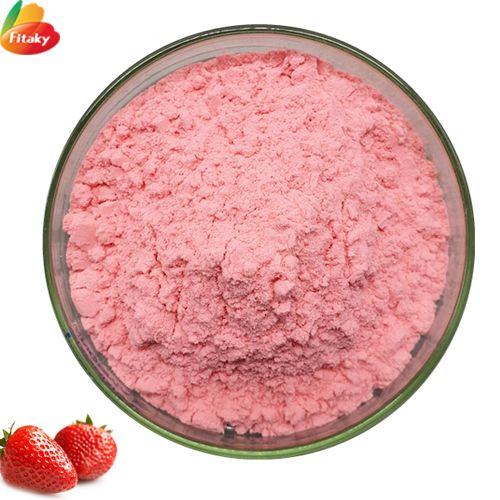 The answer is strawberry powder
Strawberry Powder is a convenient way to add fresh strawberry flavor to yogurt, candy, syrup, sorbet, jellies, hot or cold cereal.
As a professional fruit and vegetable powder manufacturer, Fitaky currently has more than 50 kinds of fruit and vegetable powders, such as strawberry powder, apple powder, mango powder, kiwi powder, pineapple powder, dragon fruit powder, banana powder, lemon powder, carrot powder, tomato powder , purple potato flour, etc. Variety and supply are plentiful.
Our strawberry powder is 100% pure, without any food additives and heavy metal residues.
Certified Halal, Kosher, Organic and more.
At the same time, we provide free samples and customized services.
If you are interested in the pure strawberry powder and wanna know the strawberry powder price, contact Polly freely.
Email: polly@machinehall.com
Whats app: +86 18538192032