What Is The VF Vegetable Chips?
VF Vegetable Chips is a casual snack made by cutting mushrooms, beets, pumpkins, purple sweet potatoes and other vegetables into thin slices, and vacuum frying them at low temperature. The taste is crisp and nutritious. In recent years, as people pay more and more attention to the health of food, vf vegetable slices have also become popular.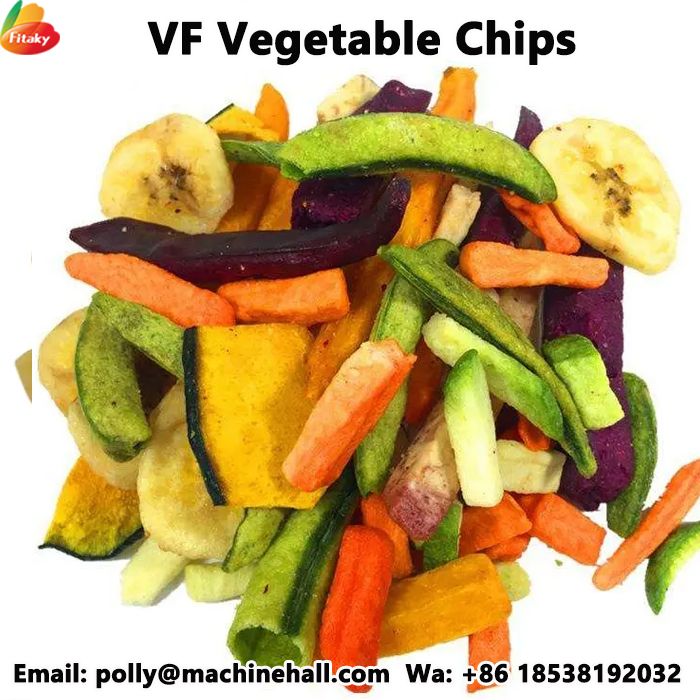 Benefits of VF Vegetable Chips
① Vacuum frying is adopted, the frying temperature is low, and the oxygen concentration in the fryer is small, which can maintain the color and fragrance of the raw material itself.
② The frying temperature of mixed vegetable potato chips is generally controlled at 80~120°C, which can effectively reduce the damage of high temperature to food nutrition. The oil content of ordinary fried food is as high as 40% to 50%, while the oil content of vacuum fried vegetable chips is 10% to 20%, which is less oil and healthier.
Mixed vegetable potato chips are not only healthy and fashionable, but also have high nutritional value, good taste and convenient consumption. We also support customization of different vegetable types, welcome friends who are interested in mixed vegetable chips to consult fitakyfood.com at any time
Email: polly@machinehall.com
Whatsapp: +86 18538192032
Website: https://www.fitakyfood.com/product/vacuum-fried-mixed-vegetable-crisps.html