Moringa leaf powder is a pure natural green food that contains all the nutrients needed by the human body. At the same time, Moringa powder is also widely used in food, drinks, health products, cosmetic industries and other fields.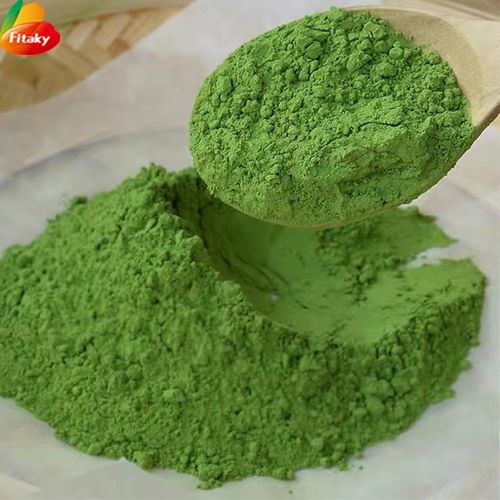 More information about the Fitaky moringa powder
1. Super Green Food & Non-GMO & Gluten Free & No Artificial Colors & Food Additives
2. Moringa leaf powder is certified organic, halal, etc.
3. Provide free samples and service of customized products and packaging.
4. 100% factory price & fast delivery
5. Sufficient reserves and stable prices. Support mass supply.
6. Perfect after-sales service system
Fitaky offers many types of green superfoods, such as kale powder, spinach powder, barley grass powder, and more, in a wide variety and supply. Welcome to consult anytime.