Chive powder is a dried and ground form of fresh chives, which are a type of green onion or scallion. So the chive powder also called green onion powder or scallion powder. No pesticide residues and food additives, healthy and safe.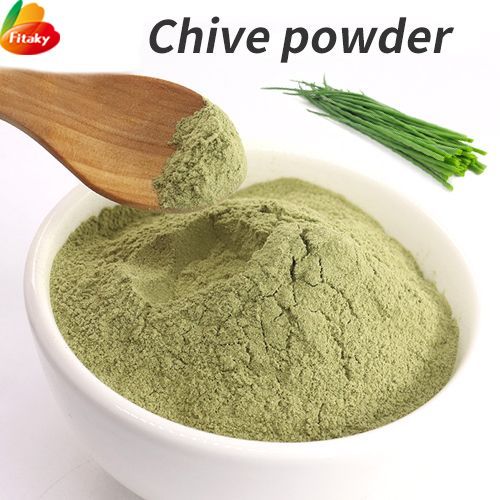 The shelf life of chive powder is 24 months, which is longer than the shelf life of fresh shallots. At the same time, it restores the original taste of fresh chives and is a perfect substitute for chives.
Organic chive powder is a versatile ingredient that can be used in a variety of dishes or food production to add a mild onion-like flavor and a pop of green color. Chive powder can also be combined with other herbs and spices to create compound seasonings.
More information about the pure chive powder
1. Provide free chive powder samples for customer's product test.
2. Support customization and OEM.
3. The food grade green onion powder has certified Halal, Organic, Brc, Kosher, etc. Natural and healthy, non-GMO.
4. The mature logistics and transportation system ensure the fast delivery of chive powder.
5. More than 10 years of factory production and export experience, vegetable powder is exported to more than 100 countries.
Except the food grade chive powder, we still have the celery powder, coriander powder, mint powder, etc.
welcome to consult at any time!