Pure coriander powder is a kind of spice powder processed from fresh coriander seeds. 100% healthy and natural, without pesticide residues and food additives.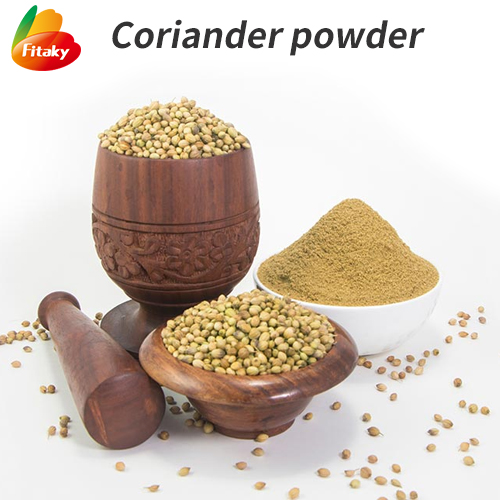 Coriander powder can be widely used in the seasoning of various foods, adding the flavor of coriander to food. Similar to coriander powder products, we also have chive powder, celery powder, mint powder, etc.
More about Organic Coriander Powder
1. 100% pure, gluten-free, non-GMO. No food additives, healthy and safe.
2. The types of compound seasoning or spices powder can be customized according to customer needs.
3. Provide customers with free coriander powder samples for trial
4. The coriander powder directly supplied by the factory has passed ISO9001, HACCP, HALAL, BRC, FDA, Organic and other product certifications.
5. A mature logistics and transportation system ensures fast delivery.
Customers who are interested in various spice powders are welcome to consult at any time.