Kelp is a food that people often eat and has rich nutritional value and a variety of trace elements. Dried kelp flakes are cooked or seasoned dried products made from fresh kelp by washing, cutting, blanching or curing, and drying. They can be eaten directly after rehydration, which is convenient and fast. The high quality dried kelp flake is an important raw material for instant vegetable soup.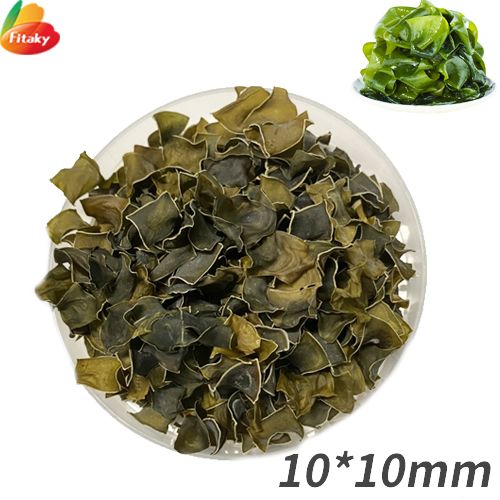 The organic dried kelp flakes are hand-selected and finely processed. It is made of high-quality kelp material grown in the deep sea.
Kelp is an excellent source of vitamins A, B, C, D, iodine, iron, potassium, calcium and other minerals that are very beneficial to health.
Excellent natural source of iodine.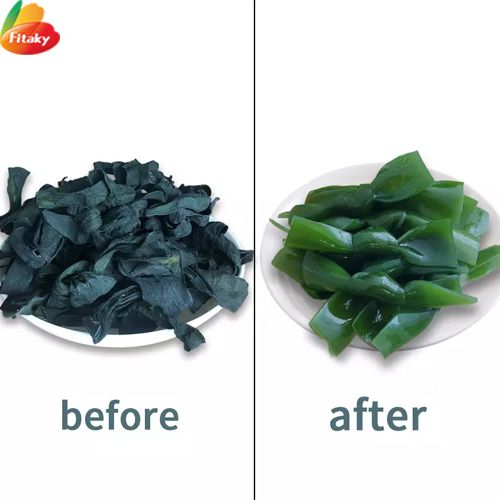 Uses of dehydrated kelp flakes
1. Add a little to salad dressing or dressing
2. Sprinkle in soup or curry
3. Season the popcorn
4. Mix into the omele
Except the dried kelp flakes, we still have the high quality dried nori flakes and dried kimchi flakes for sale.
If you wanna know the dried kelp flakes price, contact Polly freely, we can provide free samples.
Email: polly@machinehall.com
Whats app: +86 18538192032
packing of the high quality dried kelp flakes
1kg, 2kg, 5kg/bag
10kg, 12.5kg, 15kg, 20kg/ctn
Load of the high quality dried kelp flakes
If packing in 20kg/carton, one 20ft container can load 9mts, one 40ft container can load 17 mts