Dried kimchi chips are made from cabbage, garlic and ginger puree, sea salt, chili powder, etc. Hygienic and safe, widely used. It can be used in fast food, ramen noodles, instant noodles, baking, seasonings, salads, etc.
Exccept the halal dried kimchi flakes, we still have Kimchi flavor seasoning powder, which can be used to flavor food, such as instant noodles, potato chips, ramen, etc.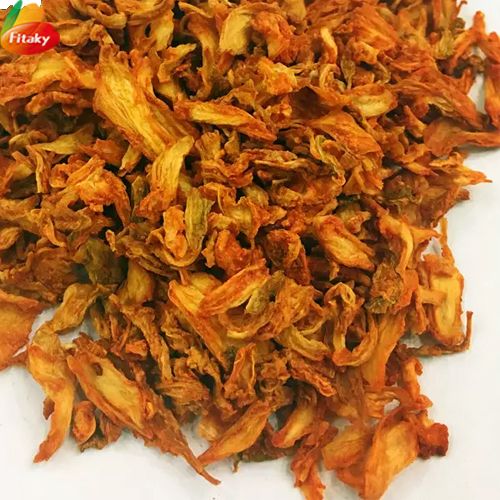 Benefits of high quality the dried kimchi flakes
1. Non-GMO, Gluten-Free, Vegan
2. Kosher, Halal and more certified
3. Customized service (packaging and size)
4. Provide free samples
5. 100% factory price
6. Shelf life: 24 months
As the dried vegetable manufacturer and supplier, we have more than 100 kinds of dehydrated vegetables for sale,such as dehydrated shiitake mushrooms, dried spinach, dried cabbage flakes, dried carrot granules, etc。
Customers who are interested in dehydrated vegetables are welcome to consult at any time.
Packing of the dried kimchi flakes
1kg/bag, 2kg/bag, 5kg/bag
10kg/carton
As customer's requirement
Load of the dried kimchi flakes
If packing in 20kg/carton, one 20ft container can load 14 mts, one 40ft container can load 22 mts.