Dried onion slices, also called dehydrated onion flakes, dried minced onion, dehydrated onion flakes. They are not only easy to use but also good for backpacking.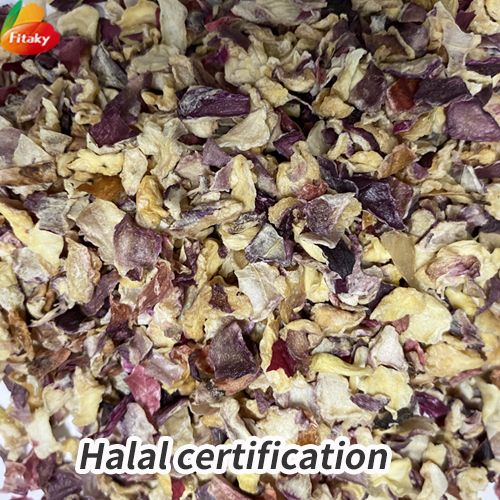 As the professional dried onion slices supplier in China, our annual output of the dried onion slices have reached 20000 tons. So far, our high quality dried onion slices with halal certification have exported to more than 30 countries including USA, Brazil, Canada, Australia, Korea, Japan, Singapore, Malaysia, Thailand, Indonesia, Thailand, Vietnam, etc.
Benefits of the organic dried onion slices
1. No pesticide and heavy metal residues
2. Certified Halal, Organic, Kosher and more
3. Provide free samples and customized on demand
4. No food additives
5. Non-GMO, Gluten Free
6. Shelf life: 24 months
Now, it's harvest season for fresh onions in China, so we have plenty of fresh ingredients for quality dehydrated onion slices. If you are interested in the dried onion slices, and wanna know the dried onion slices, contact me freely.

Email: polly@machinehall.com
Whats app: +86 18538192032
Packing of the dried onion slices
Inner Packing : 1kg/bag, 2kg/bag, 5kg/bag, 10kg/bag, 20kg/bag
Double PE bags or aluminum foil bag
Outer Packing: Carton
Load of the dried onion slices
If packing in 20kg/carton, one 20ft container can load 14 mts, one 40ft container can load 22 mts