Dried onion slices, also called dehydrated onion flakes, dried minced onion, dehydrated onion flakes. Dehydrated onion slices not only have a long shelf life, but also are easy to carry and use.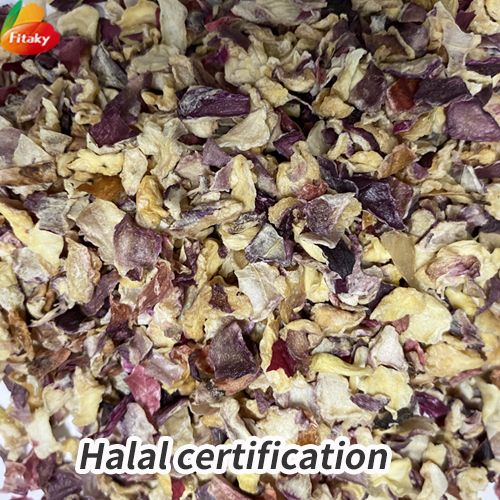 Benefits of the organic dried onion slices
1. No pesticide and heavy metal residues
2. Certified Halal, Organic, Kosher and more
3. Provide free samples and customized on demand
4. No food additives
5. Non-GMO, Gluten Free
6. 100% factory price
As a professional dehydrated onion products manufacturer, we provide various kinds of dehydrated onion products, such as dehydrated red onion slices, dehydrated white onion slices, dehydrated yellow onion slices, red onion powder, white onion powder, etc.
Interested friends are welcome to consult at any time.
Packing of the dried onion slices
Inner Packing : 1kg/bag, 2kg/bag, 5kg/bag, 10kg/bag, 20kg/bag
Double PE bags or aluminum foil bag
Outer Packing: Carton