Compared to fresh garlic, high quality fried garlic granules are more convenient to use, have a golden color, have a strong aroma, and are a delicious topping for foods such as soups and noodles. .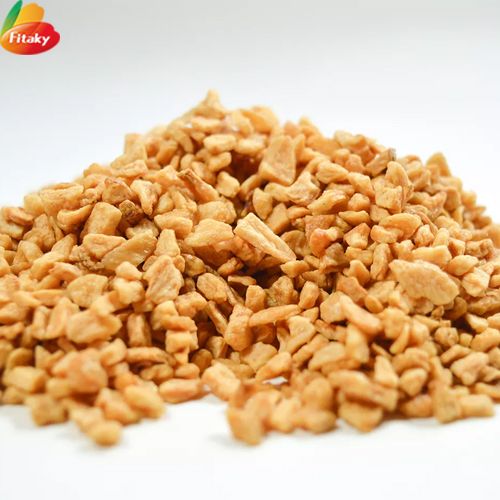 Except the organic fried garlic granules, we have different types of garlic products, such as garlic powder, dehydrated garlic flakes, dehydrated garlic granules and fried garlic chips, etc.

More information about the organic fried garlic granules
1. Halal, Organic, Kosher, Vegetarian Friendly
2. Provide free samples & Product customization, packaging customization, OEM, etc.
3. Non-GMO, without any food additives and preservatives
4.Support for bulk orders
5. 100% factory price & fast delivery
6. Perfect after-sales service system
Friends who are interested in the fried garlic granules price are welcome to consult at any time.
Packing of the fried garlic granules

packing in 0.5kg, 1kg, 5kg or 10kg/bag
20kg/carton
Load of the fried garlic granules
If packing in 20kg/carton, one 20ft container can load 14 mts, one 40ft container can load 22 mts