Freeze-dried figs change the soft and glutinous taste of figs. After freeze-drying, the freeze-dried figs are crispy, fluffy, and the fruit is crispy. It also retains the original color of figs. The color is attractive and sweet as honey.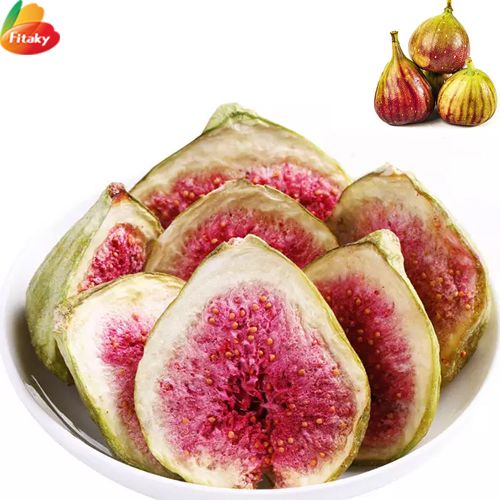 More information about the organic freeze dried figs
1. 100% natural and healthy, Non-GMO, no food additives and preservatives
2. Certified Halal Kosher Organic, etc.
3. Provide free samples & custom products and packaging
4. Shelf life: 12 months
5. 100% factory price & fast delivery
6. Sufficient reserves to support large quantities of orders
So far, Fitaky's freeze dried fruits have been sold to more than 100 countries. The freeze dried fruits includes freeze dried strawberries, freeze dried apple slices, freeze dried mango slices, freeze dried dragon fruits, freeze dried lemon slices, etc.
The supply of freeze-dried fruits is sufficient and stable. Friends who are interested in freeze-dried fruits are welcome to consult at any time.