Premium freeze-dried lemon slices are a kind of food that adopts vacuum freeze-drying technology, referred to as 'freeze-dried'. The unique color, aroma, taste, shape and various bioactive nutrients of lemon fresh fruit are well maintained, and the aroma is no different from the freshly cut fresh fruit, which conforms to the trend of modern healthy food consumption.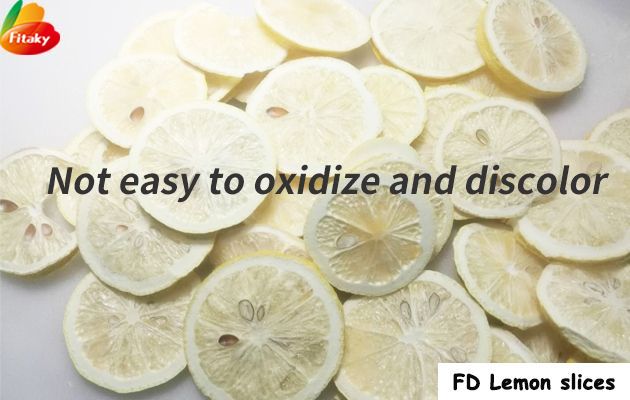 So far, our organic freeze dried lemon slices have been exported to Singapore, Malaysia, Brazil, New Zealand, South Korea and other countries. They are mainly used for soaking in water, or paired with red dates, it tastes better.

More information about the organic freeze dried lemon slices

1. Certified Halal, Kosher, Organic, etc.
2. Provide free samples & support customization (packing & size)
3. Fast delivery
4. No food additives and pesticide residues
5. Shelf life: 24 months
6. Non-GMO, Vegetarian
Hot sale freeze dried lemon slices are mainly used to make water and tea.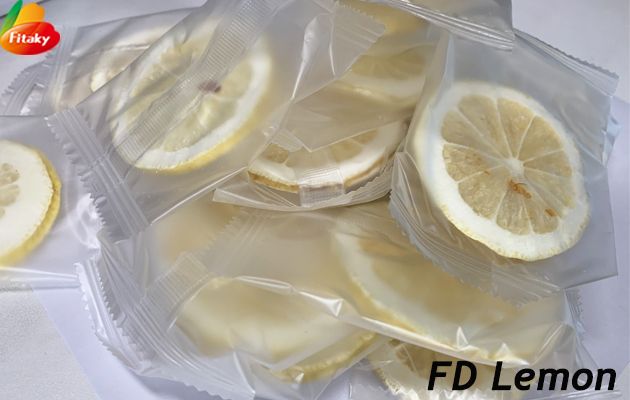 As the professional freeze dried lemon slices supplier and manufacturer, we have bulk freeze dried lemon slices for sale. If you are interested in the freeze dried lemon slices and wanna know the price, contact Polly freely.

Email: polly@machinehall.com
Whats app: +86 18538192032
Packing of the freeze dried lemon slices

Double plastic bags, foil bag inside and carton outside
Bulk package: 1Kg, 3Kg, 5Kg, 10Kg, 15Kg, 20Kg/carton
Small package: 20-1000g/poly bag or vacuum pack, as per customer's requirements.
Load of the freeze dried lemon slices
If packing in 10kg/carton, one 20ft reefer container can load 3 mts, one 40ft reefer container can load 5 mts.