Organic parsley powder can add flavor and nutrition to baked goods, condiments, dips, soups and many other foods.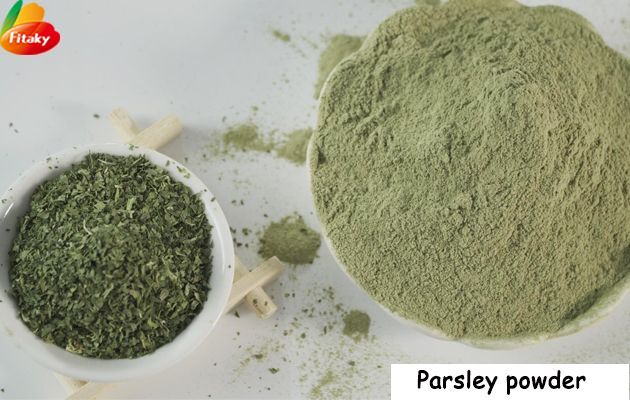 More information about the high quality parsley powder
1. Organic, non-GMO, no food additives and preservatives
2. 100% factory price & fast delivery
3. Halal, Kosher, Organic, ISO Certified
4. Shelf life 24 months
5. Support for bulk order
6. Provide free samples & support customization
As the professional fruit and vegetable powder supplier, we have more than 100 fruit and vegetable powder for sale, such as mushroom powder, cabbage powder, strawberry powder, pitaya powder, etc. Friends who are interested in fruit and vegetable powder are welcome to consult at any time.
Paking of the parsley powder
1kg/Foil bag, 2kg/Foil bag, 10kg/Foil bag
20kg/carton