Star anise powder is a spice seasoning made from star anise grinding. It is reddish-brown in color and has a sweet taste. Star anise powder is very nutritious. It contains fat, magnesium, dietary fiber, etc. Star anise powder is acrid and warm, and has an excellent fragrance. It is used to cook delicious food, with outstanding fragrance, and has the effects of removing fishy smell, increasing aroma and increasing freshness.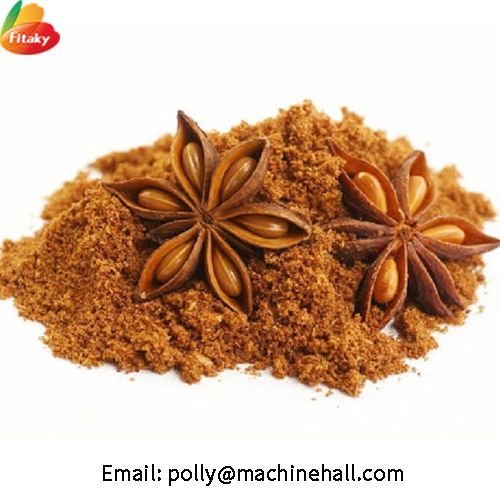 More information about the high quality star anise powder
1. Rich star anise flavor, 100% pure, without any food additives and preservatives
2. Certified Halal Brc, Organic, etc.
3. There are sufficient reserves of star anise powder to support large-volume orders.
4. Provide free samples & custom products and packaging
5. 100% factory price & fast delivery
6. Perfect after-sales services
The conventional use of star anise is to act as a spice, and it is widely used in food processing industries such as meat products, condiments, soft drinks, cold drinks, candy, cakes, and baked goods. When cooking, adding some star anise can increase the fragrance, and adding some star anise when pickling food can also play a role in removing fishy smell and incense, and it can also be directly processed into five-spice seasoning powder.
Fitaky serves over 70+ spices like cinnamon powder, red chili powder, turmeric powder and more. Welcome to consult anytime.