Sweet bean sauce, also known as Tianmian sauce, sweet flour sauce or sweet wheat paste, is a viscous, smooth, dark brown sauce-like condiment made from flour as the main raw material through koji making and heat preservation fermentation. Its taste is sweet and salty, with sauce and ester aroma at the same time, suitable for cooking sauce-boiled and sauce-cooked dishes.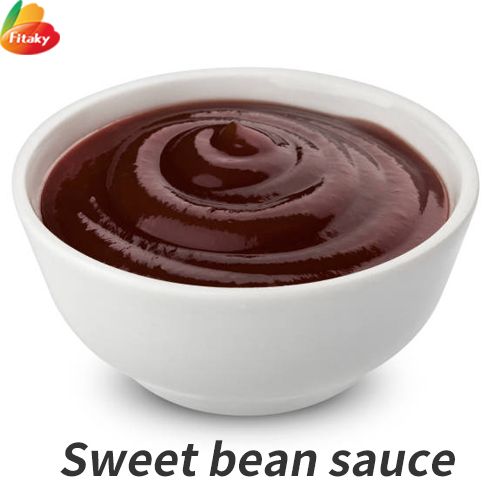 Nutritional value of sweet bean sauce
1. Sweet bean sauce contains a variety of flavor substances and nutrients, which are not only delicious, but also can enrich the nutrition of dishes, increase the edibility of dishes, and have the effect of appetizing and helping food.
2. Eating sweet bean sauce can supplement the amino acids needed by the human body.
Fitakyfood.com, as a professional sauce manufacturer, not only supports customization of various specifications of sweet bean sauce, but also produces various other compound sauces, such as different flavors of barbecue sauce, chili sauce, sweet chili sauce, beef flavor seasoning, chicken flavor seasoning, etc. Customers who are interested in various sauces are welcome to consult at any time.