Organic vacuum fried banana chips taste crispy and have a strong banana flavor, which is an everyday ready-to-eat fruit snack. At the same time, vacuum fried banana chips are also suitable for the elderly and children to supplement their daily needs, nutrition and health, and a wide range of applications.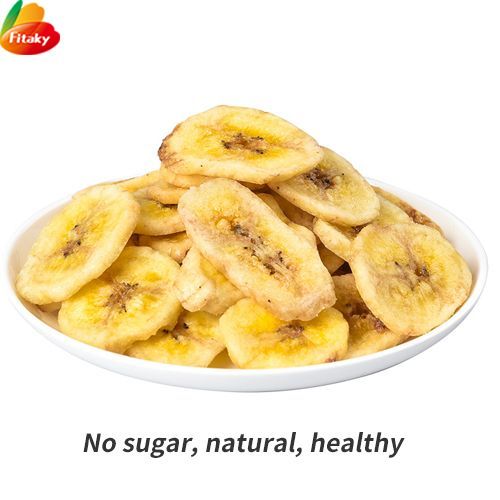 More information about the vacuum fried banana chips
1. Naturally healthy, cholesterol-free, gluten-free and vegetarian friendly

2. High nutrition, non-puffing, more crispy
3. No flavors, colors, preservatives added
4. Provide free samples & support custmization (packing & logos)
5. Less 20% oil than the regularbananachips and healthier
6. The pouch is individually packaged, easy to carry, and conducive to sharing with relatives and friends
7. Certified Halal, Kosher, Organic, etc.
Hot sale vacuum fried banana chips samples display(provide free samples)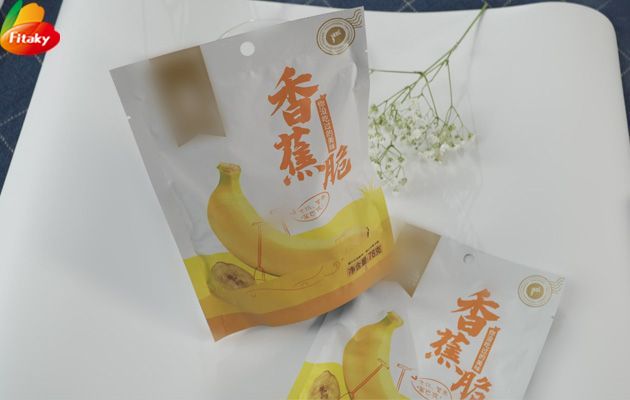 As the professional vacuum furit and vegetable chips manufacturer, we not only have vacuum fried banana chips, we still have other healthy vacuum fried products, such as vacuum fried red dates,vacuum fried sweet potato chips, vacuum fried shiitake mushrooms, etc.
Friends who are interested in vacuum-fried fruit and vegetable crisps are welcome to consult at any time.
Packing of the vacuum fried banana chips
500g/bag; 1kg or 10kg/bag or as customer's request
Load of the vacuum fried banana chips
If packing in 20kg/carton, one 20ft container can load 5 mts, one 40ft container can load 8 mts