Halal Certified Foods for Southeast Asia
Under the "Belt and Road" initiative, China-ASEAN exchanges have become increasingly close.
At the same time, among ASEAN countries, Indonesia has the largest Muslim population in the world, and Malaysia also has a large Muslim population, and Islam is the state religion of Malaysia. Therefore, in Southeast Asia, the halal certification of food is very important.
With the increasingly close economic exchanges between countries, the import and export business between China and Southeast Asia has become increasingly frequent.
In terms of food, China's halal-certified food is becoming more and more comprehensive, which also reflects China's respect for beliefs in Southeast Asia.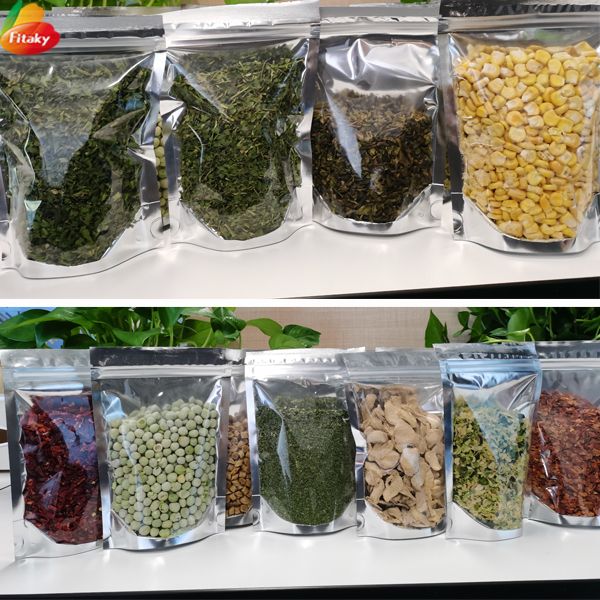 As one of the professional food manufacturers and suppliers in China, we provide a large number of food products with Halal certification, such as
Dehydrated vegetables: dehydrated mixed vegetables, dehydrated spinach, dehydrated shiitake mushrooms, dehydrated oyster mushrooms, dehydrated cabbage, etc.
Garlic products: garlic powder, dehydrated garlic flakes, dehydrated garlic granules, fried garlic granules, etc.
Onion products: onion powder, dehydrated onion slices, onion crisps, etc.
Ginger products: ginger powder, dehydrated ginger slices, dehydrated ginger granules, etc.
Spices: red pepper powder, curry powder, black pepper powder, cinnamon powder, turmeric powder, etc.
Freeze dried fruits and vegetables: freeze dried strawberries, freeze dried lemon slices, freeze dried dragon fruit, freeze dried apples, freeze dried sweet corn, etc.
Vacuum fried fruit and vegetables: Crispy Mushrooms, Crispy Okra, Crispy Bananas, Crispy Red Dates, Crispy Beets, Mixed Fruits and Vegetable crisps, etc.
Fruit and vegetable powder: tomato powder, lemon powder, apple powder, strawberry powder, carrot powder, etc.
As a professional food supplier, we provide free samples and customized services. Customers who need halal food are welcome to inquire at any time.
Email: polly@machinehall.com
Whats app: +86 18538192032
Website: https://www.fitakyfood.com/products.html