Black pepper is a black spherical shape with a strong aroma and is a commonly used spices worldwide. Fitakyfood.com is the perofessional black pepper supplier and manufacturer. we can provide the free samples for the product test.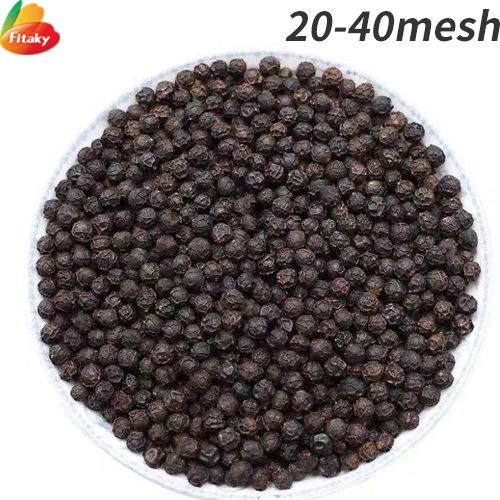 Black pepper can not only be used as seasonings, such as black pepper sauce, crushed black pepper, black pepper powder, but also can be used to extract piperine, black pepper oil, black pepper essential oil, peppermint essential oil, etc., which are widely used.
More information organic black pepper
1. Provide the free black pepper samples for customer's test
2. The factory supports customized packaging and specifications of black pepper, and supports OEM customization.
3. The organic black pepper has certified Organic, Kosher, FDA, Halal, etc.
4. Factory direct supply, favorable price, fast delivery.
In addition to black peppercorns, we also supply a large amount of black pepper powder, white pepper powder, etc. Welcome to inquire at any time, provide free samples and customized services.
Package of the black pepper
10kg/carton; Inner double PE bags and outside carton
Load of the black pepper
If packing in 10kg/carton, one 20ft container can load 5 mts