Dried green onions (dried scallions) are favored by customers because of their small size, light weight, fast rehydration and rich nutrition.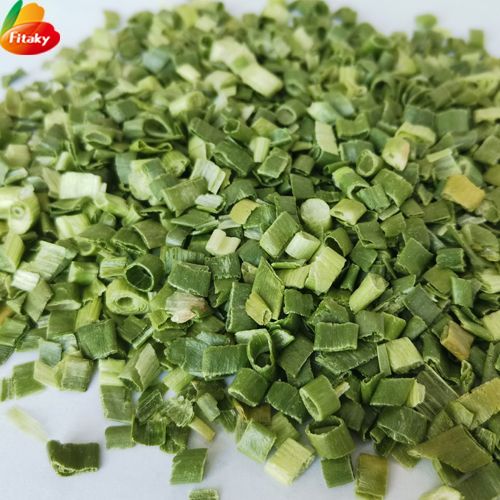 Benefits of the dried green onions

1. Provide free samples & support customization(packing & size & logo)

2. Non-GMO, Gluten Free
3. No pesticide residues and food additives
4. Certified Halal, Kosher, Organic, etc.
5. 100% factory price

6. The high quality dried scallions are suitable for dishes like soups, salads, sauces, canning, vegetable dishes and quiches
As the dried green onions manufacturer, we have more than 100 kinds of dried vegetables for sale, such as dehydrated spinach, dried chives, dried tomato, dried shiitake mushrooms, etc.
Welcome to consult anytime.
Packing of the dried scallions
10-12 kg per carton with double PE bags inside and carton outer

Load of the dried scallions
2.4 tons in 20"GP
5tons in 40"GP
5.4tons in 40"HC