Halal dried celery maintain the color, taste and nutrients of fresh celery, but it is easier to carry and store longer than fresh celery.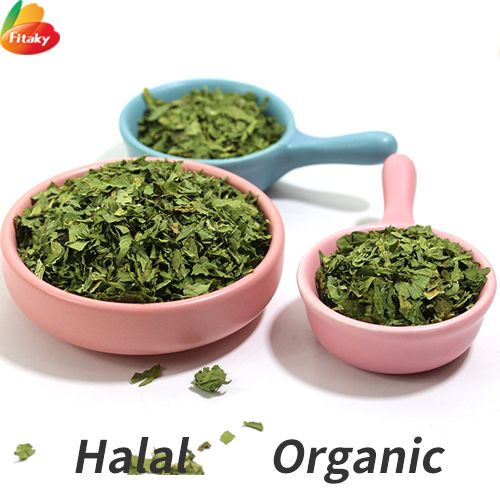 Details for the high quality dried celery flakes
1. Certified Halal, ISO,HACCP, HALAL, BRC, FDA, etc.
2. Non-GMO, no pesticide residues, no seasonal restrictions
3. Provide free samples & support customization
4. Rehydration is fast and retains most of the nutrients in fresh celery.
5. 100% factory price & Fast delivery
Fitaky provides more than 100 kinds of dehydrated vegetables, such as dehydrated tomatoes, dehydrated carrots, dehydrated cabbage flakes, etc. sufficient and stable supply. Friends who are interested in dehydrated vegetables are welcome to consult at any time.
Packing of the dried celery flakes
1kg/bag, 2kg/bag,10kg/bag

20kg/carton
As customer's requirement
Load of the dried celery flakes
If packing in 20kg/carton, one 20ft container can load 14 mts, one 40ft container can load 22 mts