Dried mushrooms includes dried shiitake mushroom, dried button mushroom, dried cremini mushroom, dried oyster mushroom, dried enoki mushroom, dried king oyster mushroom, dried chanterelle mushroom, etc.
Fitakyfood.com, as a professional dried mushroom supplier, provides various types and specifications of dried mushrooms.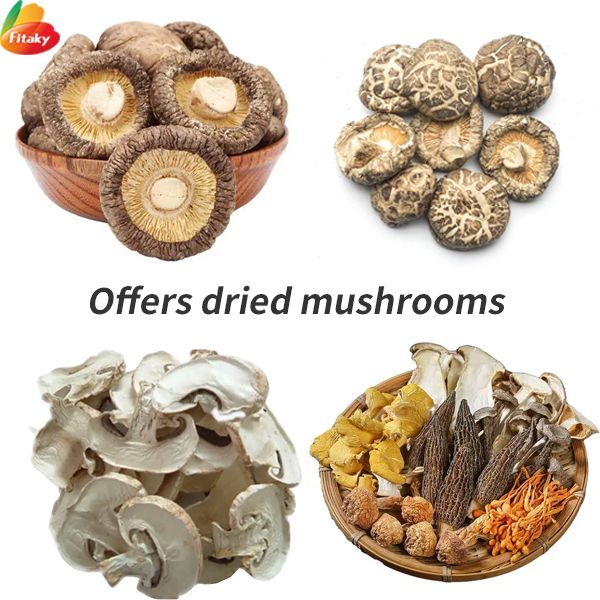 Fitakyfood.com is specialized in bulk trade of Dried Mushroom Whole/Slice/Granules/Powder. Based on the local area, we select fresh and high-quality mushroom raw materials, and support customization to meet the product needs of different customers.
At the same time, our company has a complete modern production line. The high quality dried mushroom products have obtained organic, Brc, halal and other product certifications for many years, ensuring quality, safety and reliability.
Appliucations of the dehydrated mushrooms
Dried mushrooms need to be rehydrated before use to achieve a soft texture. Dried mushrooms can be used to make mushroom soup, stew, sauce, dried mushroom risotto, barbecue, fried mushrooms, dumplings, etc.
Customers who are interested in the various types of dried mushrooms price are welcome to consult at any time