Premium freeze-dried carrot granules is made from fresh carrot by freeze-drying technology. Its biggest characteristic is to retain the color, fragrance, taste, shape of the product and the nutritional ingredients of the original ecological food. It is also known as aerospace food, which is today's natural, green, safe and convenient nutrition food.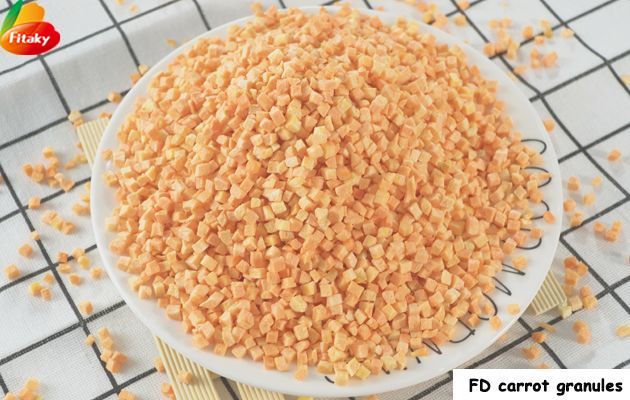 Advantages of the nutritious freeze dried carrot granules
1. Carrot contains plant fiber, which can strengthen the peristalsis of the intestinal tract, thereby the diaphragm wide intestine, defecation prevention cancer.
2.Carotene is converted into vitamin A, which helps strengthen the body´s immune system.
3. Carrots also contain hypoglycemic substances, is a good food for diabetics.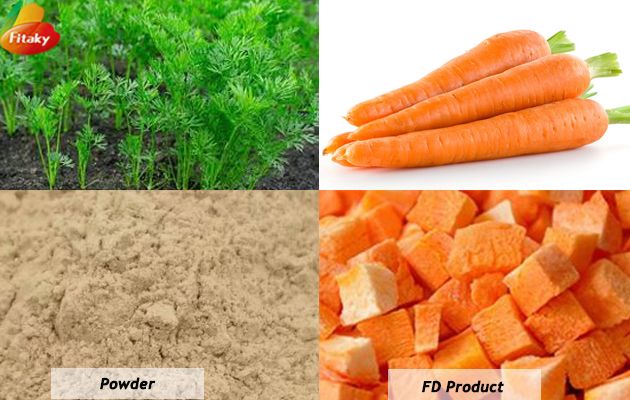 Our full range of services are as follows
1.Support customization
2.Provide free samples
3.Fast delivery
4.One-stop service
5.International export standards
Hot sale products samples picture display(provide free samples)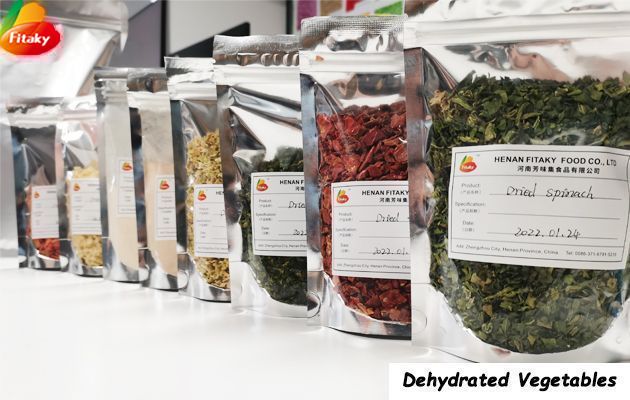 The Applications of the versatile freeze-dried carrot granules
Freeze-dried carrot granules are not only widely used in people's daily food, but also in the field of vegetable powder and freeze-dried instant drinks.