High quality freeze dried sweet corn is made from fresh corn by freeze-drying technology. Its biggest characteristic is to retain the color, fragrance, taste, shape of the product and the nutritional ingredients of the original ecological food.
In addition to this, we have a large collection of organic pure cornmeal that can be used in baking, making soups, porridges, beverages and more.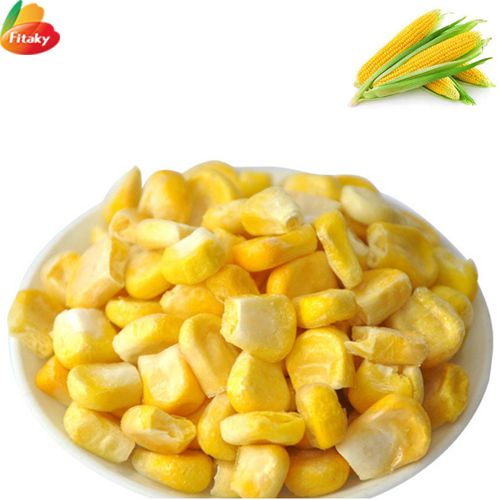 Our freeze dried corn kernels have been exported to Singapore, Malaysia, South Korea, Brazil, the United Kingdom and other countries, and have received unanimous praise.
Advantages of the nutritious freeze dried sweet corn
1. The vitamin content of corn is very high.
2. Rich in plant cellulose
3. Rich in Selenium and Magnesium
4. Rich in carotene and niacin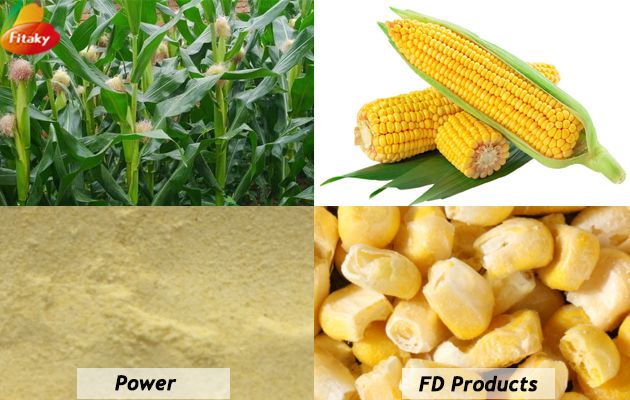 Our full range of services are as follows
1.Support customization
2.Provide free samples
3.Fast delivery
4.One-stop service
5.International export standards
Organic freeze dried sweet corn samples display(provide free samples)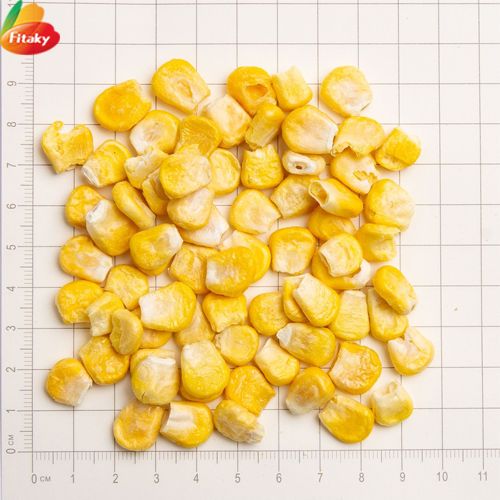 We still have other hot sale organic freeze dried food bulk,such as freeze dried okra, freeze dried carrot slices, freeze dried lemon slices, etc. Waiting for your quotes.
Email: polly@machinehall.com
Whats app: +86 18538192032
Packing
Outer Package: Carton
Inner Package: Double PE bags non-toxic, without any metal materials
NW: 10kg or 5kg/carton
GW: 11kg or 6kg/carton
Load
If packing in 10kg/carton, one 20ft container can load 3 mts, one 40ft container can load 6 mts.