Organic cooked corn flour has a sweet rich corn flavour, which is a common baking ingredient with a wide variety of uses. Nutrient-rich, corn-flavored, most people's favorites, which usually used in cake houses, food processing plants,or wholesale and retail, etc.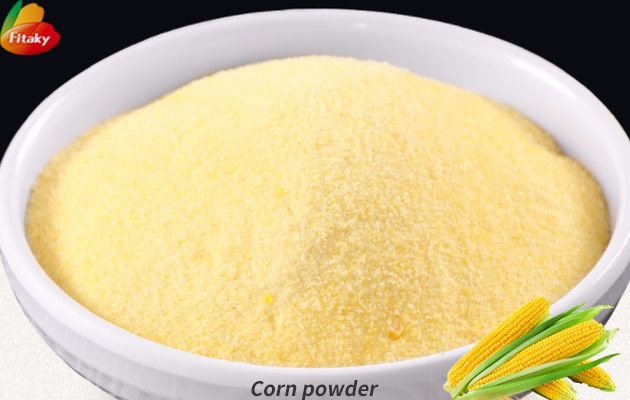 Our corn flour is puffed corn flour that has been processed and can be brewed directly with water and used as meal replacement powder, which is not only nutritious and healthy, but also easy to use.
Scope of application: healthy food, nutritious breakfast, meal replacement food, cereal milk, cereal beverage, vegetable protein beverage, solid beverage, instant food, baked food, functional food, pasta and pastry, flavor and fragrance, ready-mixed powder, etc.
More information about the pure corn flour
1. Support customization & provide free samples
2. Certified Halal, Kosher, Organic, etc.
3. Fast delivery & 100% factory price
4. Support for bulk orders
5. Non-GMO & Gluten Free & No food additives, Artificial colorings and preservatives
In addition to the high quality corn flour, we also have other popular fruit and vegetable flours, such as banana flour, apple flour, dragon fruit flour, lemon flour, etc. Customers in need are welcome to inquire at any time.