Premium lotus seeds powder is made of high-quality lotus seeds, processed and ground, which greatly retains the nutrients of lotus seeds, while retaining the original flavor and nutrition of lotus seeds. 100% pure powder is safer and healthier to eat or use.
As a manufacturer of hot sale lotus seed powder, we support large-scale orders from users around the world.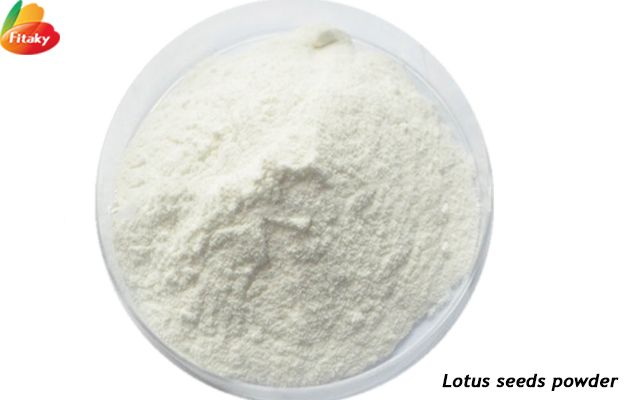 More information about the lotus seeds powder
1. Provide free samples & support customization
2. 100% factory price
3. fast delivery
4. Non-GMO & No Food Additives & 100% Pure
5. Certified Halal, Kosher, Organic, etc.
Fitaky provides more than 100 kinds of fruit and vegetable powder, such as cabbage powder, mushroom powder, strawberry powder, and customers in need are welcome to inquire at any time.

Friends who are interested in fruit and vegetable powder are welcome to consult.