The mango powder provided by Fitaky is 100% pure, without any coloring, flavor, food additives. Green health and safety. At the same time, our reserves are sufficient, which is less affected by the market, and the price is stable, which supports large-scale supply.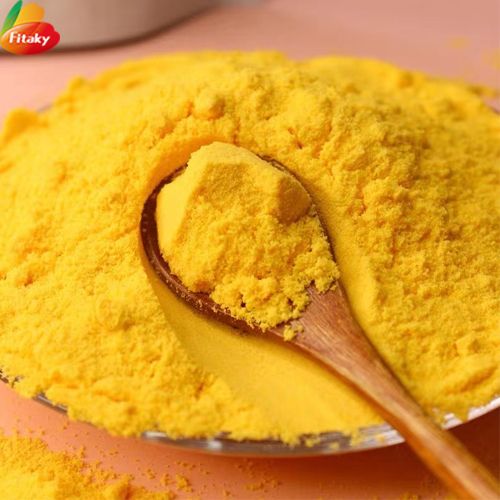 More information about the pure mango powder

1. Non-GMO &vegan friendly & No Coloring & No Additives
2. Provide free samples & Custom Products and Packaging
3. Certified Halal Kosher Organic, etc.
4. Perfect after-sales service system
5. Sufficient supply, stable price and support for bulk orders.
6. 100% factory price & fast delivery
As the professional fruit and vegetable powder manufacturer and supplier, we have more than 100 kinds of fruit and vegetable powder for sale, such as strawberry powder, kale powder, spinach powder, freeze dried mango slices, etc.
Friends who are interested in fruit and vegetable powder are welcome to consult at any time.
Packing of the mango powder

1. 1 kilogram per Aluminum Foil Bag with one plastic-bags inside
2. 25 kilograms per cardboard barrel with one plastic-bags inside
3. Packaging as the customers' requirements.
Load of the mango powder
If packing in 20kg/carton, one 20ft container can load 14 mts, one 40ft container can load 22 mts.