The mango juice powder is 100% pure, without any coloring, flavor, food additives. Green health and safety. Mango powder not only has good solubility, but also has a rich and fragrant mango flavor, which can be widely used in solid beverages, liquid beverages, ice cream, baking and seasonings, etc.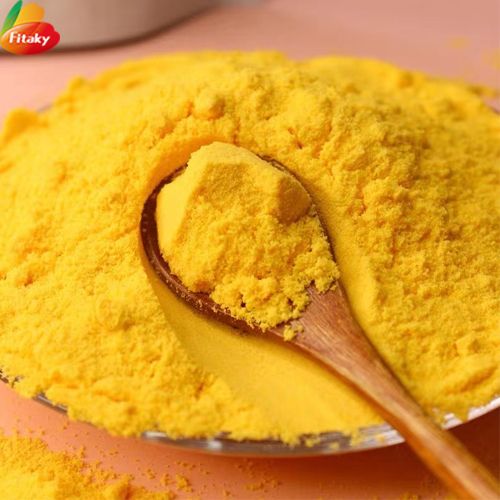 More information about the pure mango powder

1. Non-GMO &vegan friendly & No Coloring & No Additives
2. Provide free mango powder samples & Custom Products and Packaging
3. The pure mango powder has certified Halal, Kosher, Organic, FDA, etc.
4. Factory direct supply, price concessions, sufficient reserves.
5. 100% factory price & fast delivery
Fitaky supports more than 60 kinds of customized fruit and vegetable powders, such as strawberry powder, kale powder, spinach powder, freeze dried mango slices, etc.
Friends who are interested in fruit and vegetable powder are welcome to consult at any time.
Packing of the mango powder

1. 1 kilogram per Aluminum Foil Bag with one plastic-bags inside
2. 25 kilograms per cardboard barrel with one plastic-bags inside
3. Packaging as the customers' requirements.
Load of the mango powder
If packing in 20kg/carton, one 20ft container can load 14 mts, one 40ft container can load 22 mts.