Sichuan peppercorn powder is a spice made from Sichuan peppercorns and has a strong aroma. The taste of Sichuan pepper is both numb and spicy, and the aroma is overflowing after being cooked. It can be used alone when cooking, such as pepper noodles; it can also be mixed with other raw materials to make condiments, which are very versatile and have good effects, such as five-spice noodles, pepper salt, onion salt, etc.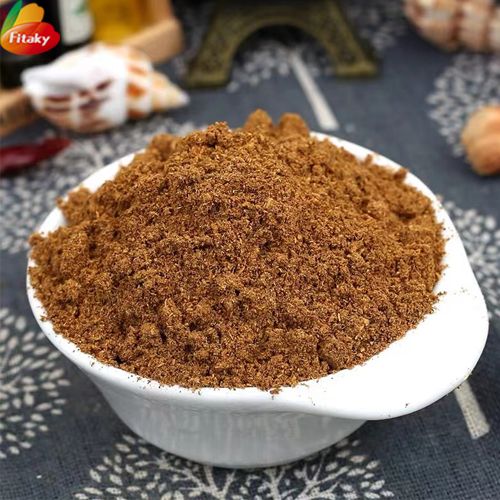 More information about the pure Sichuan peppercorn powder
1. Sichuan pepper powder has a strong flavor and is widely used. No food additives and preservatives.
2. Provide free samples & custom products and packaging
3. Certified Halal Kosher Organic, etc.
4. Support for bulk orders
5. 100% factory price & fast delivery
Fitaky provides all kinds of spices and herbs, such as red chili powder, cinnamon powder, turmeric powder, etc.Welcome to consult at any time.