Dried scallions includes air dried scallions and the freeze dried scallions. Compared with fresh sliced green onions, dried onions have lower moisture content, longer shelf life, more convenient carrying and use, and sufficient and stable supply.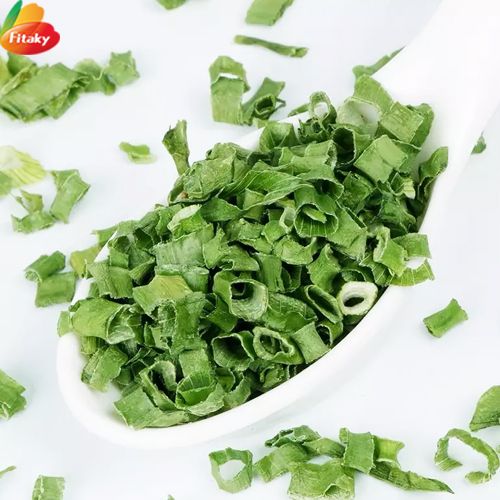 Today, Fitaky dried scallions have been exported to more than 90 countries, mainly for food production and distribution.
More information about the dried scallions
Provide free samples & support customization

Certified Halal, Kosher, Organic, etc.

100% factoey price

Non-GMO and Gluten-Free

Great source of essential vitamins and minerals
We provide more than 100 kinds of dehydrated vegetales, such as dehydrated carrots, dehydrated cababges, dehydrated mushrooms, etc.
Customers who are interested in dehydrated vegetables are welcome to consult at any time.