Tomato paste is a puree-like concentrate of fresh tomatoes. Compared with fresh tomatoes, the nutrients in tomato paste are more easily absorbed by the body. We stick to the original tomato flavor and taste, without adding preservatives, coloring and thickening agents. At the same time, we adopt modern production technology and fully automated production workshop to ensure the quality and taste of tomato sauce.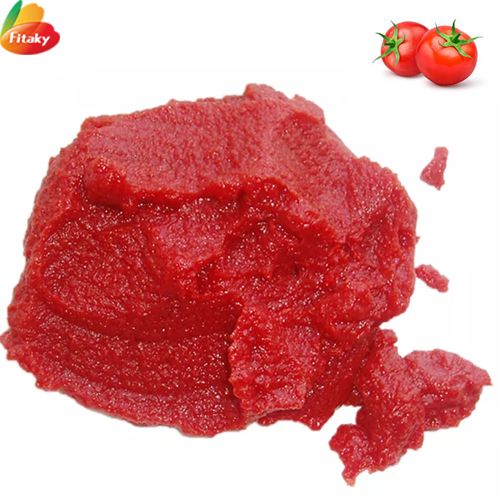 As a professional tomato products manufacturer, our tomato products include not only organic tomato paste, but also pure tomato powder, high-quality dehydrated tomato granules, etc.
Two packagings about the tomato sauce: canned and barreled
Organic tomato paste canned sample display
We support customized weights, such as 70g/can, 210g/can, 400g/can, 800g/can, 2.2kg/can, 4.5kg/can, etc. for direct wholesale sales or catering use.
Organic tomato paste barrel sample display
It is mainly used as raw material to produce sauces, small cans, small bags, for distributor, resale, dealer etc.
Benefits of the premium tomato sauce

Tomato lycopene has the effect of inhibiting the growth of bacteria and is an excellent antioxidant.
The high quality tomato sauce tastes sweet and sour and can increase appetite.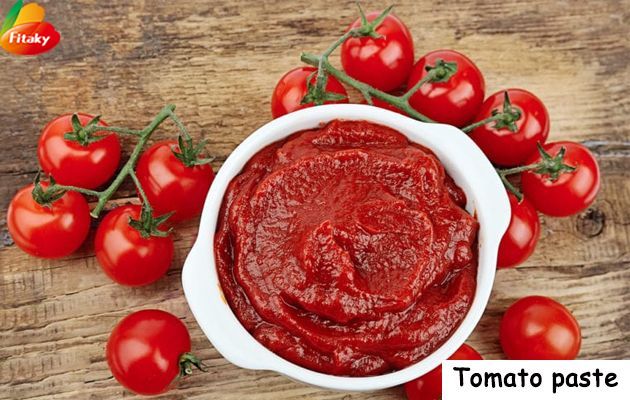 As a professional sauce manufacturer and supplier, we not only provide a variety of tomato sauces of different specifications, but also a variety of different flavors of sauces, such as beef flavor, chicken flavor, curry flavor, etc., or customized according to customer requirements.
Interested friends are welcome to consult at any time.
Packing of the tomato paste
70g/can, 210g/can, 400g/can, 800g/can, 2.2kg/can, 4.5kg/can
270kg/barreled or as your require