Bulk white radish powder is processed and ground from high-quality white radish, which greatly retains the nutrients of white radish, while retaining the original flavor and nutrition of white radish. 100% pure powder is safer and healthier to eat or use without food additives.
There is an old saying in China, eating radish in winter and ginger in summer, without a doctor's prescription, which is also an affirmation of the value of radish.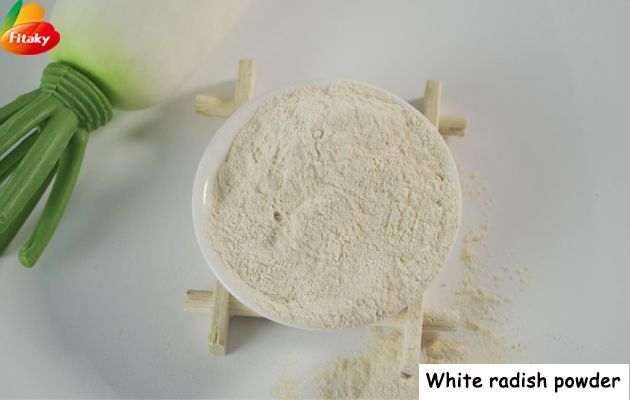 More information about the white radish powder
1. Provide free samples & support on-demand customization
2. 100% factory price & Fast delivery
3. Support for bulk orders
4. Non-GMO & Gluten Free & Vegetarian & No preservatives
5. Certified Halal, Kosher, Organic, etc.
6. Perfect after-sales services
As a professional fruit and vegetable powder manufacturer and supplier, we supply more than 100 kinds of fruit and vegetable powder, such as mushroom powder, spinach powder, dragon fruit powder, strawberry powder, etc. Provide different packaging, different specifications.
Friends who are interested in fruit and vegetable powder are welcome to consult at any time.