What Is Cinnamon Powder?
Ground cinnamon is a powder made from the peeled branches of cinnamon, which has a lovely aromatic, mild, sweet feel and is a much-loved spice. Mostly used for bread, cakes, pies and other bakery products.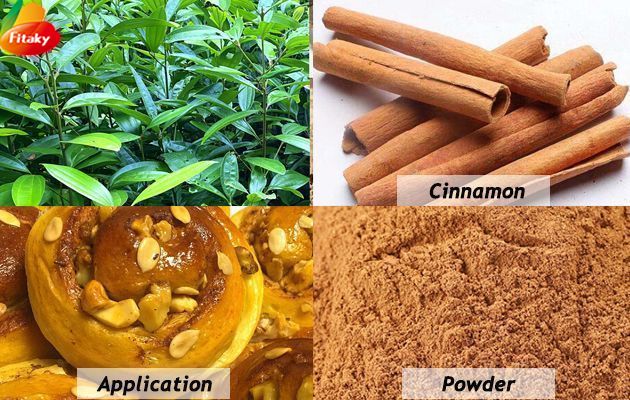 Cinnamon can be harvested from different tree species, but is broadly divided into two broad categories: Ceylon cinnamon and Chinese cinnamon.
Ceylon cinnamon is produced in Sri Lanka and Madagascar. The color is light brown, the texture is crisp, the flavor is delicate and complex, and the sweetness is slightly floral. It is more popular in Europe and Mexico.
Chinese cinnamon, also known as Yugui and Cassia, is mainly produced in China, Vietnam, India and Indonesia. Compared with Ceylon cinnamon, Chinese cinnamon is harder in texture, darker in color, reddish-brown, sweet and slightly spicy, and stronger in flavor than the former. The United States and Canada are mostly based on this variety.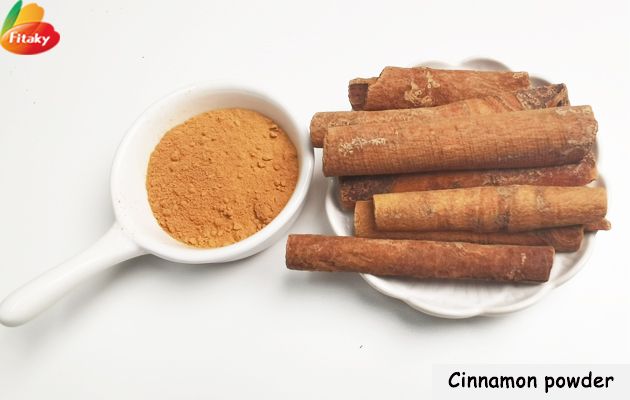 At present, our cinnamon products have been exported to Nigeria, Singapore, Arabia, Indonesia and other countries.
Customers in need are welcome to inquire at any time.
Cinnamon samples display(provide free samples)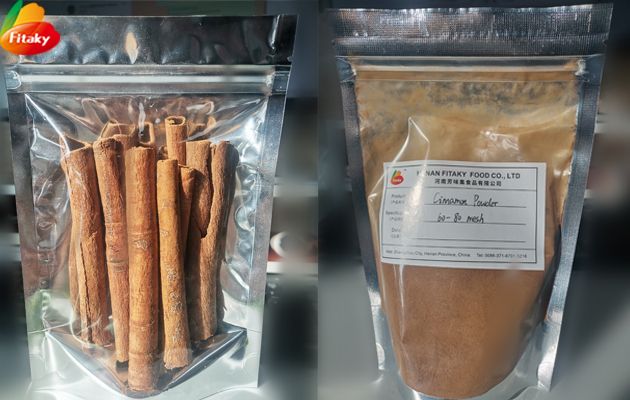 Except the cinnamon products, we still have turmeric powder, black pepper powder, curry powder, etc.
Interested customers are welcome to inquire at any time.
Email: polly@machinehall.com
Whats app: +86 18538192032
Website:https://www.fitakyfood.com/product/cinnamon-powder.html